Velich Studio is an International Destination Architectural, Interior Design and Lifestyle Photography Studio in Berlin, Germany. Specialising in Architecture, Interior Design and Hospitality. Established by Shay Velich a world-renowned lifestyle and architectural photographer.
For the last 12 years, Velich Studio has produced impactful imagery for top Hotels, Resorts, Developers, Architects, Designers, Home Builders, Retailers, Manufacture Firms and Luxury Real Estate agencies worldwide.
Although our studio is recognized with the biggest names in the architectural and design industry, we guaranty world-class results no matter what level or size of a project, from small to ultra-luxury.
Shay Velich found his passion for architecture and design back in high school where he studied Fine Arts and traveled around the world.
What makes our studio different is that Shay is well-known in the industry for tackling the most complex, time-sensitive and creative projects across the nation in a timely as well as efficient manner.
As a people person, I am looking forward to getting to know all my clients and provide them with personal service, helping them sustain, win awards, get published, attract new clients and grow their business.
During the last years, Shay has had the pleasure of photographing the most unique and luxurious homes coast to coast, triple-diamond and 5-star hotels and resorts, celebrity homes and multi-million dollar luxury developments while also winning several awards for his photography.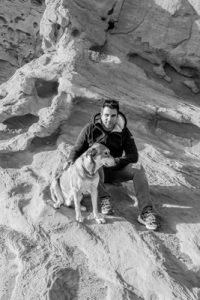 In 2017 Shay Established the "Joshua Collection" a modern contemporary fine art prints collection in a very limited edition to bring back the value of exclusivity in fine art prints.
In his free time, Shay loves to travel and spend time with his wife and kids (Linus, Liah and Tom).
Hospitality Clients:
MGM Resorts, Aria Hotel and Casino, Tropicana Hotel and Casino, Atlantis Resort and Casino, Monarch Casino, Renaissance Plano Hotel, J.W Marriotts.
Architecture Clients:
KTGY, Sun West Custom Homes, Perelman Architects, Novus Architecture, B+A Architects, Design Republic
Interior Design Clients:
Bigelow Interiors, Room Resolution, Desired Spaces, AZA Design, Tandem Design, DWG Design, Fabiola Design.
Luxury Development & Real Estate Clients:
Ascaya Luxury Development, Toll Brothers, Ivan Sher Group, Christies International, Pinnacle Homes, Home Brand, Berkshire Hathaway.
Retail and Manufacturing Clients:
Louis Vuitton, Victoria Secret, Ralph Lauren, Hugo Boss, Infinity, Bobby Brown, Preciosa Lighting, Balamin, Kiton, Berluti, Timberland, Sacks 5th Ave, Nautica, Swatch.
Publications and Awards Includes:
Archidaily, Kitchen and Bath Magazine, Fine Interiors, Forbes, Wall Street Journal, Robb Report, Electric House Magazine, Mansion Global, Contemporist, Unique Homes, Luxury Magazine, Review Journal, Modern Home Decor and Other magazines and billboards.
Architectural and Hospitality Photographer of the Year by Lux Hotels and Spa Awards 2019
Professional Associations:
AIAP: Association of Independent Architectural Photographers, American Photographic Artists, Professional Photographers of America.
We finished our flagship residential project and I found Shay, I was so impressed with his website and portfolio that I did not even consider other photographers. We collaborated and put forth a lot of handwork and effort. The true reward came when I got the pictures after his post production work. I was beyond pleased. He is a true master of his craft
These are the best photos we've had done in years so we are hopeful for the awards entries this year.
It is not always easy translating design to the camera and Shay does it! The quality of his work is exactly what we have been looking for to showcase our work.
These photos are great!!! I am amazed that I found you on such short notice!. Nothing means more to a designer than getting to see their work well documented. Totally nailed it!